---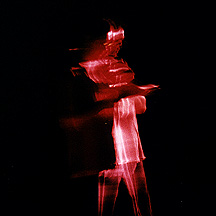 ---
Live at the Gathering
(Ironing Board Recordings and MP3.com, 2001)

Strangely Inward (6:46)
Silver Sky (6:22)
Fusebox (5:24)
Four Days On (10:54)
Organizing the Struggle (6:25)
Point of Seeing (6:35)


This CD was recorded on September 23, 2000, at the Gathering, St. Mary's Church, Philadelphia.

For a detailed account of the concert, please click this link.

Photos from the concert can be found here. All the photos (including the image for the CD cover) were produced by Bill Forcier.


"Strangely Inward," "Fusebox," "Four Days On," and "Point of Seeing" debuted at this performance and are currently unavailable on any other recording.

This release is only available as a DAM CD on the Synthetic Block mp3.com site.

Because of the constraints of mp3.com, the CD does not duplicate the continuous nature of the concert, nor does it include the rendition of John Coltrane's "India."
---
Back to the Discography
Back to the Main Page